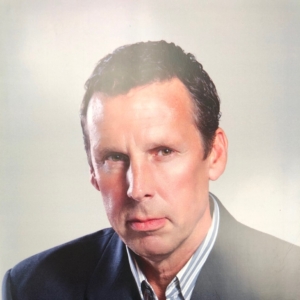 Richard Harper
Business Growth Advisor
r.harper@elephants-child.co.uk

 Richard Harper
Following graduation in Business Studies in 1981, Richard worked in sales and marketing roles for blue chip branded businesses – Duracell, Ferraro and Sharwoods.
Since 1995 he has gained a wealth of leadership experience within the UK food manufacturers sector working as a Managing Director, Operations Director, and Sales & Marketing Director. He has worked for major highly corporate businesses as well as highly agile start ups.
Richard has developed a tremendous level of knowledge of interacting with the UK grocery, discounter, convenience, internet & food service channels and is consequently well networked.
He has, in addition, provided 'non executive director' support to SME's across many market sectors since 2004. He is an experienced business visionary, strategist and growth planner.
He consistently strives to do things 'just a little differently'.
Richard lives in north Buckinghamshire and relaxes by spending quality time with his wife, two daughters and now three grandchildren. Having been a very active sportsman he now focuses his leisure time on road cycling & has gone from 'couch to 100 miles' in four months in 2021.
Richard thinks he can hold a tune and has sung Elvis Presley songs at several weddings & night clubs across Europe in recent years. If you speak with his wife, she would say he is highly delusional!